A little girl was sitting on one of Seraph's lap and Ananda on the other.
The girl was eating a little food off of Seraph's plate.
Something came over Ananda and he went after the food with a gusto, trying to get it all for himself.
Of course he didn't know what to do with it
(he was still only nursing) but he had to have it.
I Quicksilver thinks this is what Lord Buddha saw about the human condition.
It was a great moment!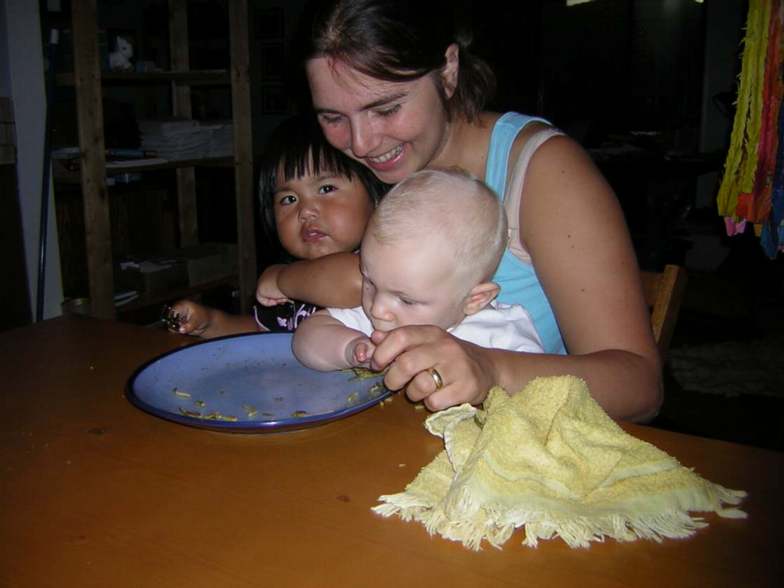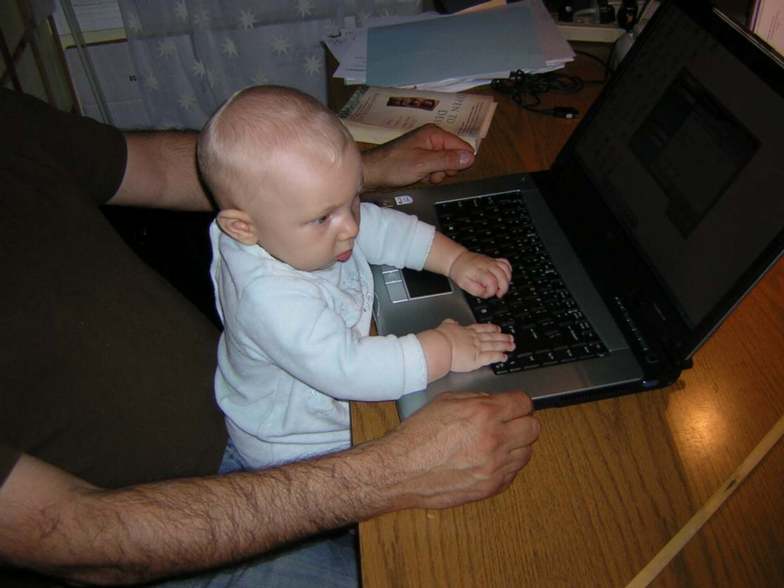 CLICK HOME